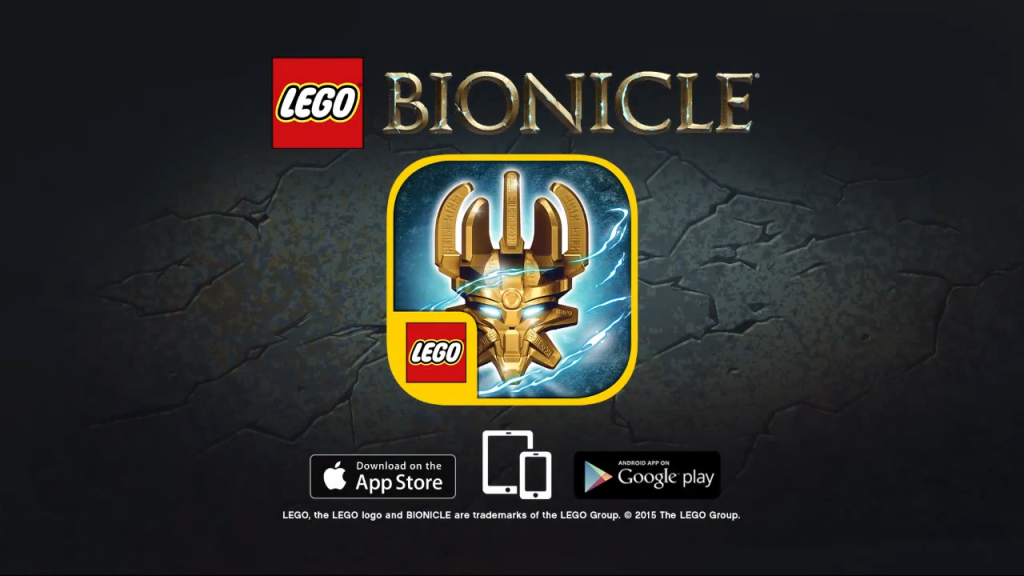 Happy New Year's Eve everyone! LEGO has just released a trailer for the new, and free, BIONICLE smartphone app, Battle for the Mask of Power! The trailer is mostly comprised of existing CGI animations, but has been archived none-the-less. The app is currently available on the Apple App Store and the Google Play Store.The trailer promises availability on the Google Play store also, but it does not seem to be available there yet.
Update: The App Store link is now available in the US.
Update 2: Android version now available.